Brazilian Jiu-Jitsu Training For All levels
Brazilian Jiu Jitsu is more than just a physical activity, it's a path towards personal evolution. The discipline and focus required to excel in the sport helps individuals to develop mental strength and perseverance, leading to a greater sense of self-confidence. At Evolve Jiu Jitsu we offer programs for all ages and experience levels.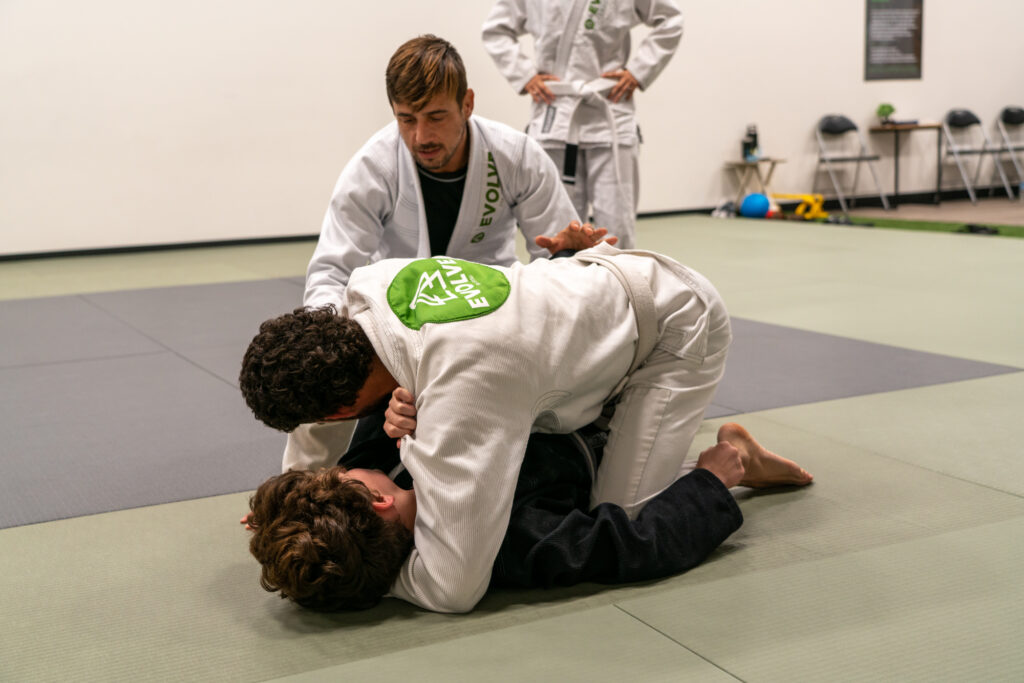 Pre-K (3-5 yr)
Our skills building program helps children develop focus, balance, coordination through Jiu Jitsu exercise, games and techniques.
Kids (6-10 yr)
Our kids program helps develop important life skills on and off the mat. Students learn respect, responsibility and discipline, while learning self defense through the art of Jiu Jitsu.
Teens (11-14 yr)
The confidence and skills acquired through our teens programs help confront challenges in life including descision making, and how to deal with bullies.
Adults
Our adult programs, from fundamentals to advanced techniques not only improve self-defense skills and physical fitness but also teach discipline, focus and perseverance.
Self-Defense
This class is designed to empower and strengthen our local comunity of all ages. This is a donation based class.
Fitness Classes
Coming soon...