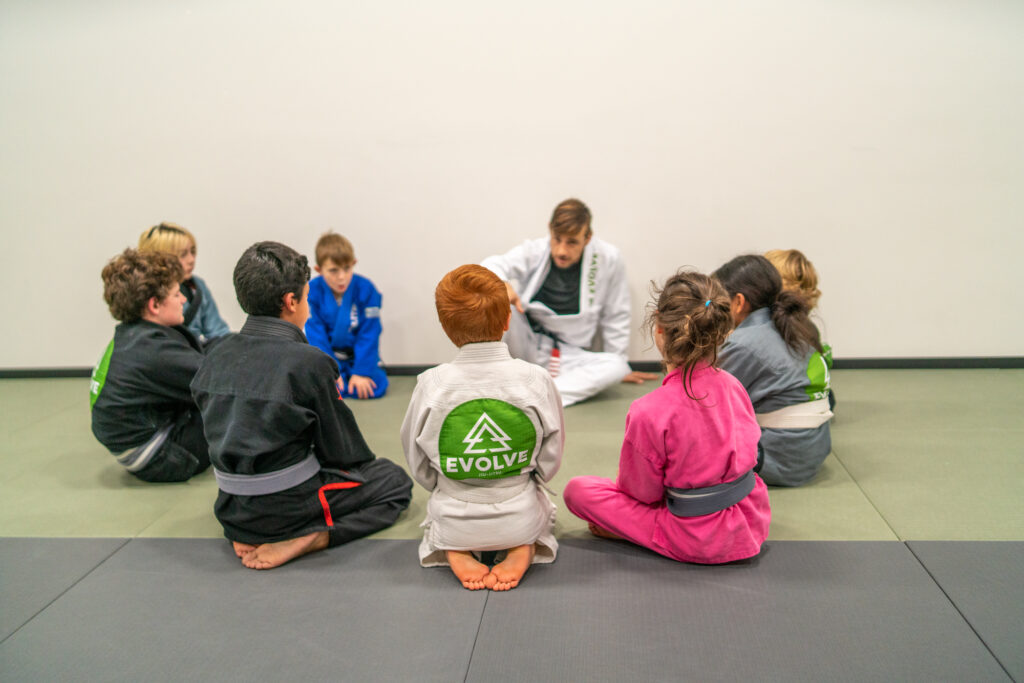 Join The Evolve Community
Our goal is to help you become the best version of yourself through the art of Jiu Jitsu. Whether you are a beginner or experienced in Jiu Jitsu, we have something for every level. Come join us and see for yourself how Jiu Jitsu can improve your life.
Unlock Your Potential With The Self-Improvement Philosophy Of Evolve Jiu Jitsu
At Evolve we believe that the practice of Jiu Jitsu is much more than a physical workout. It is a journey towards self-improvement, both on and off the mat. Our philosophy is centered around the idea that the discipline and focus developed through practice and determination can help individuals become the best version of themselves. Whether you're looking to build confidence, improve your physical fitness, or learn valuable self-defense techniques, our experienced instructors will guide you every step of the way. With a focus on community and mutual respect, we believe that everyone has the potential to evolve and grow through the practice of Jiu Jitsu.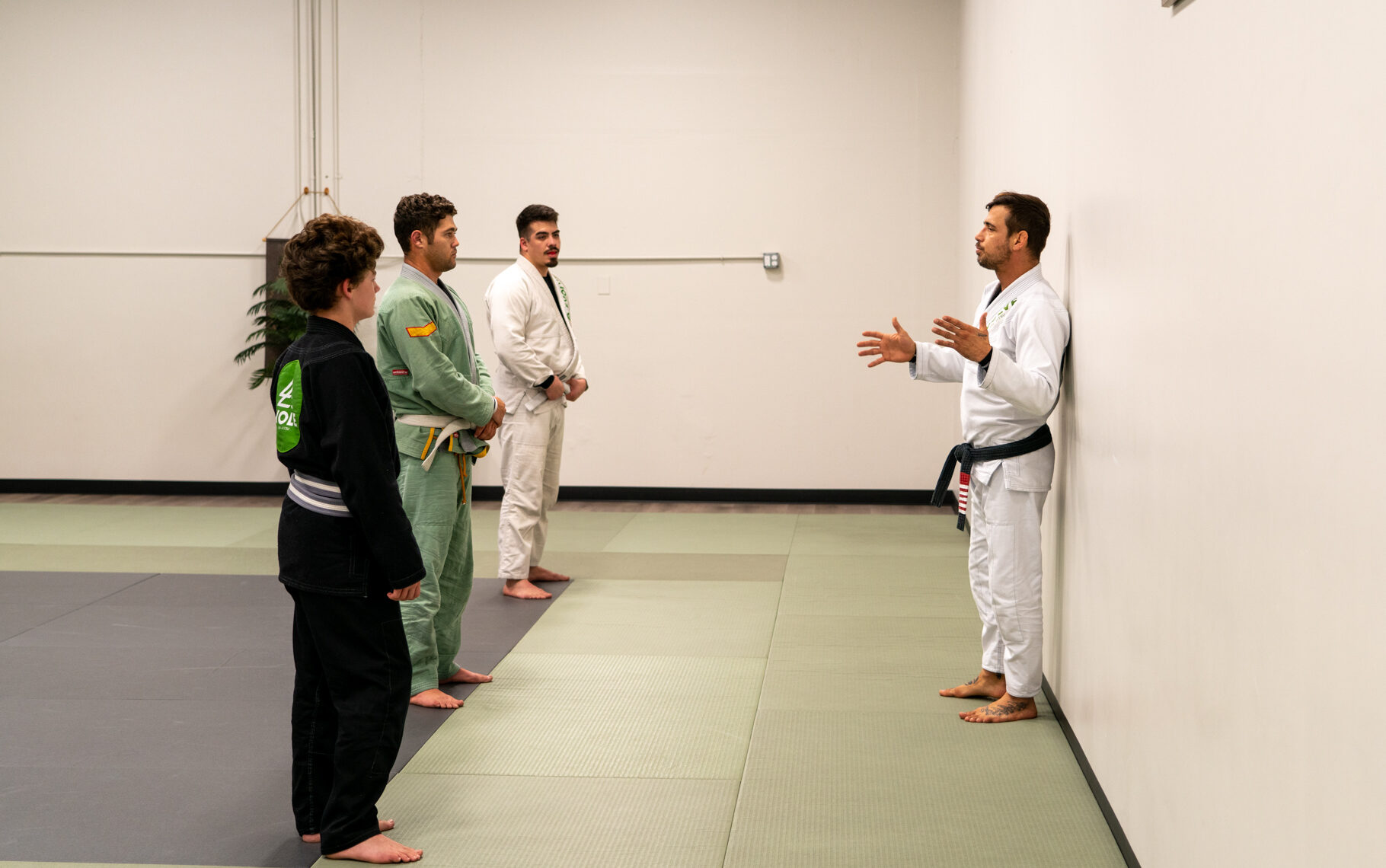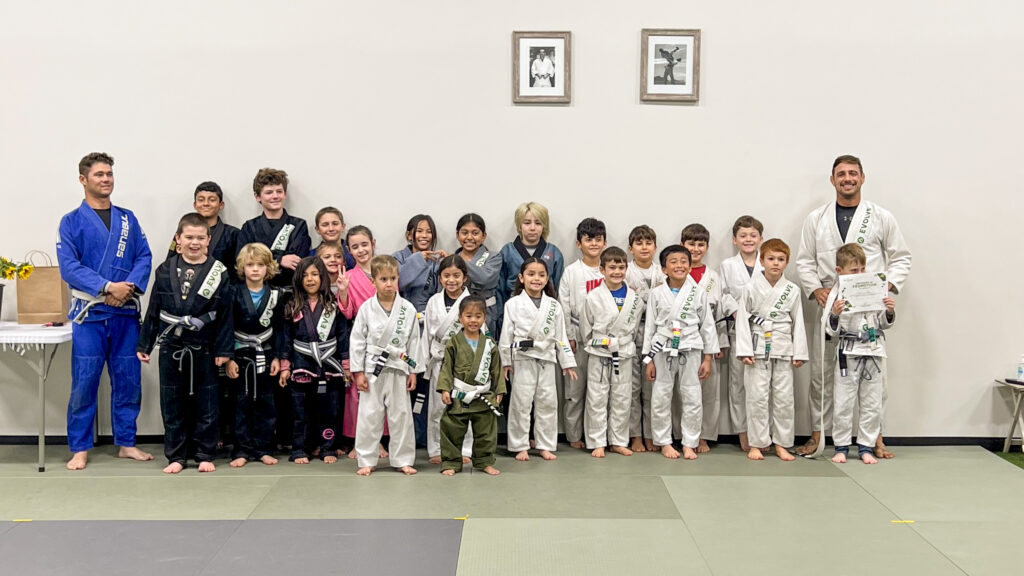 From Small Beginnings To A Growing Community: The History Of Evolve Jiu Jitsu
Evolve Jiu Jitsu was founded in 2020 at the start of the pandemic with the goal of providing a safe, inclusive, and supportive space for individuals. Our academy's journey began with a small storefront unit, but through hard work and dedication, we have been able to grow and expand. Throughout the years, we've remained committed to our mission of helping people evolve. Today, we are proud to have a diverse community of students from children to adults. We are also vendors for local charter schools and work with local community organizations to support children and adults by providing special self defense classes and other community events at our facilities.

Expert Instruction For All Levels
At Evolve Jiu Jitsu, we have a team of expert instructors dedicated to providing quality training for students of all levels. 
FUJI BJJ Tournament Kids Team Champions

Leticia Zamora
2022-12-11
I highly recommend Evolve! We are very happy with the training they provide for kids and adults. 3 out of 4 of our kids train there as well as myself and my husband. Evolve has a very welcoming and friendly vibe. The kids support and encourage each other and there is constant growth seen in the kids abilities. Evolve is hands down the best! Come join our Evolve family ☺️
We have been so happy with the program here. Our 3 year old son always looks forward to class with Coach James. Coach is especially gifted with children and his approach with them includes both tenderness and firmness. He is very skilled at managing a class of 6 small children, always finding a way to keep the class productive and fun. His classes offer a nice balance of emotional, physical, and social learning. We love it here!
Israel Gomez-Vera
2022-02-26
Evolve Jiu-Jitsu is one of the best programs for kids and adults in Ventura County. My son started less than a year ago and now my daughter wants to learn and be in the environment that is conducive to positive training, fundamentals, and a strong team environment. I recommend Evolve to everyone. My son even asked for an Evolve cake for his birthday because he loves the team environment. This is a fantastic team. Thank you to everyone involved in making a great place for kids and adults to train and grow. I can see the future is bright for this fantastic academy.
Really excellent coaches, and a very friendly vibe. Highly recommended! Great training.
Arianne Swaffar
2022-01-24
Jonny and James are so attentive. We are very happy with Evolve.
Kevin Baldonado
2021-06-29
Technique and Drilling James and Johnny are the perfect combination for bringing out the best in you. My kids loves Brazilian Jiu Jitsu and this Dojo breads a family feel. The instructors push everyone to hit there next level. The ability to pick the brain of high level grapplers is right there at your finger tips. Take Advantage
Absolutely love these coaches. They are so great at what they do and the kids love them!
My kids have trained with coach Manolo for a few years. It really brought my daughter out of her shell. she was very shy...she is petite too! Her confidence increased by the value Coach has instilled in her. And she also feels good that she can kick her brother a**! Much Love and Respect for them!
Great coaches extremely knowledgeable atmosphere is very family friendly makes you feel right at home. Technique taught in great detail.