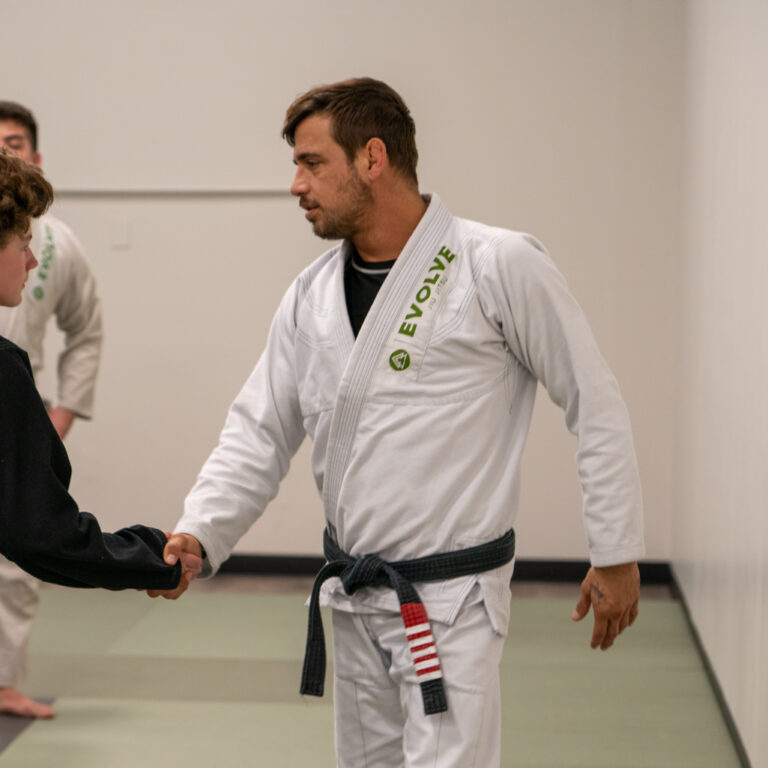 Meet Professor Johnny, the lead instructor at Evolve Jiu Jitsu Ventura. With over two decades of experience in Jiu Jitsu, he is a highly skilled 5th-degree black belt who has dedicated his life to sharing his knowledge and passion for the art with others.
Growing up, Professor Johnny faced a number of challenges, but he never let that hold him back. Instead, he channeled his energy into his love for Jiu Jitsu and became an instructor at just 16 years old. He quickly rose through the ranks, earning his black belt and traveling the world sharing the art of Jiu Jitsu.
As the lead instructor at Evolve Jiu Jitsu, Professor Johnny is dedicated to providing his students with the best possible training experience. Whether you're a beginner or  advanced, he will work with you to help you reach your goals and improve your skills. He is known for his ability to break down complex techniques and make them easy to understand, and his patience and encouragement are an inspiration to all who train with him.
With his years of experience and expertise, Professor Johnny is an invaluable member of the Evolve Jiu Jitsu team. Whether you're looking to get in shape, learn self-defense, or compete at the highest levels, he is the instructor you want by your side. 
So come join us at Evolve Jiu Jitsu Ventura and discover the world of Jiu Jitsu with Professor Johnny!